Old Mill Iron has proudly provided quality metal fabrication services for Custom Home Builders in the Tennessee Valley for over 13 years. Residential Services include Steel and Aluminum handrails, fencing, driveway gates, and operators.
What sets Old Mill Iron apart from others is our status as a dealer for LIftMaster gate operators.
This partnership allows us to offer top-of-the-line gate operators and provide turnkey projects, ensuring a seamless experience for our clients.
We are committed to delivering comprehensive solutions that meet each customer's unique needs and preferences.
The primary focus it to serve North Alabama areas, including Huntsville, Athens, and Madison. Our conveniently located facilities are situated off of I65 in Northern Alabama, enabling us to efficiently cater to the needs of our clients in the region.
Residential Estimates:
256-617-3827 (o)
To schedule an appointment.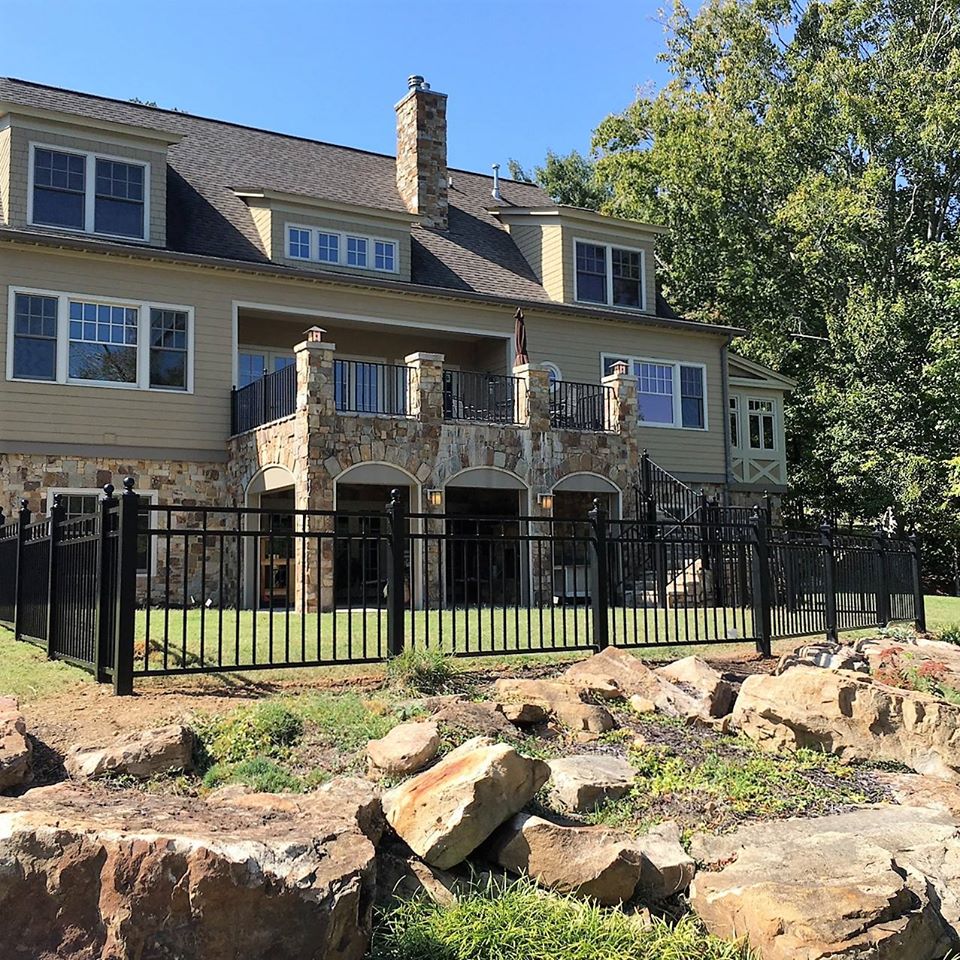 For a closer look at our work, we invite you to visit our gallery page, where you'll find a collection of project images. This will give youa glimpse of our expertise and the quality of our craftsmanship.
At Old Mill Iron, we take pride in our ability to provide exceptional metal fabrication services and meet the requirements of Custom Home Builders in the Tennessee Valley. We strive to exceed expectations and deliver results that  stand the test of time.
Old Mill Iron offers
steel and aluminum handrails, both interior and exterior, for residential customers. Our expertise is providing a quality product to enhance your home. We offer six styles of handrails to our customers in the Tennessee Valley areas.
See our Gallery
Old Mill Iron services many of the Lake homes in the Northern Alabama areas including Smith Lake, Tim's Ford Lake and Joe Wheeler Lake. Ornamental Ironwork for lake communities include hand railings, boat dock railings, stair railings, and driveway gates and operators. Old Mill Iron is an official dealer of LiftMaster gate operator systems. 
We offer custom-made steel and aluminum fencing for residential customers. Garden gates, Side gates, puppy bar fencing, golf course fencing, and traditional standard metal fencing are available.  Old Mill Iron also provides services for many HOAs and communities in the Huntsville area. 
For more photos, see our gallery
Driveway Gates and Operators
Old Mill Iron offers turn-key solutions for residential driveway gates, including installation and servicing of LiftMaster gate operators. What makes us different? Old Mill Iron is an authorized dealer for LIftMaster products and offers expertise in troubleshooting gate issues. 
From fabrication to installation, our team provides homeowners with a quality product from start to finish. 
For more photos, see our gallery.
Huntsville, Alabama
Old Mill Iron is pleased to work alongside many of the top Custom Home Builders in the Huntsville, Alabama area. These contractors strive to provide their homeowners with quality ironwork integrated into the construction of the new home.