Commercial Metal Fabrication Source
Old Mill Iron has proudly provided quality metal fabrication services for many of the most successful developers f
or over 13 years in the Tennessee Valley. 
Learn more about our commercial services below. Many of our projects are in the Northern Alabama areas, however, we ship products all over the USA. Our facilities are conveniently located off of I65 in Northern Alabama. 
Be sure to check out our core capabilities and differentiations on our 
about us page
.
Commercial Fabrication Estimates:
Contact: Jeff Wittmuss 256-614-3606 (c) / 256-617-3827(o)
jeff@oldmilliron.com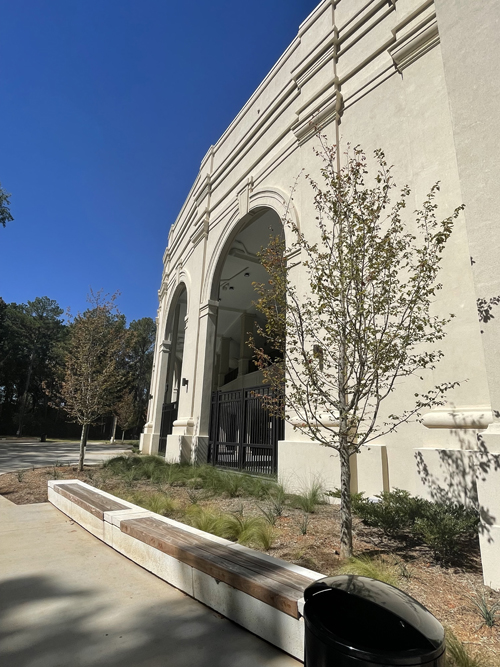 Metal Fabrication Services
Northern Alabama
Metal Fabrication for indoor and outdoor dining and public spaces. Read more about our team:
Back to Top
Manufacturing and Industrial Support
Metal Fabrication supporting North Alabama industries.
Core capabilities include 3D measuring systems, design-build, problem-solving solutions.
Back to Top
Huntsville, Alabama
Orion Amphitheater. A Robins & Morton project – with the City of Huntsville, Al 2021-2022
Mid City Park surrounds the Orion Amphitheater.
A Robins & Morton project for the City of Huntsville, Alabama 2021-2022
Back to Top
Huntsville, Alabama
Stovehouse Renovation Huntsville, Alabama. Project with Joe Still Building Company was an ongoing project to refurbish a 1928 stove factory into a multiuse site in the heart of Huntsville, Alabama. 2019-2020
Lincoln Mill Renovation, Huntsville, Alabama. The project was to renovate the initial phase of the Lincoln Textile Mill in downtown Huntsville keeping the integrity of the building intact. 2009
Back to Top